The library at TU - Varna has been functioning since the school year 1963/64. It is the largest science and technology library in northeastern Bulgaria.
It is located on the 1st floor of a New Study Corps with an area of about 2000 m2.
The library's fund numbers about 200,000 volumes - scientific and academic literature, periodicals, electronic media, and other materials, and is available to readers in the Loan Service and the Reading Rooms. UB is related to the libraries of other universities in Bulgaria and provides electronic access to catalogs, electronic publications, and interlibrary book lending.
The University Library, as a cultural center, annually organizes exhibitions of specialized literature. The interest in them is traditionally high. They give the opportunity to get new titles with the help of teachers. Students from the special ID exhibit their works in the library halls, the best being awarded during the May celebrations.
The University Library Book of Book has about 200,000 volumes. It is available to its readers - students, lecturers, scientists and users from home and abroad.
Loan Service
 

It is done here:
•регистриране  на читателите

•Publishing reader cards for the library

• search in traditional and electronic catalogs

• Taking textbooks and schoolbooks for the home The books are arranged in increments of the signatures, with the bottom-up and left-to-right rules being respected for each shelf.

 
 
Student Reading Room
There are 40 computer sites to search for information on the Internet and in databases. When visiting the reading room, the students present a student's book with a registration from the university for the respective academic year or a library reader's card. The reading room is classified according to the areas of knowledge. Includes scientific, educational and reference literature (encyclopedias, dictionaries, atlases, dissertations, electronic publications - independent or in books).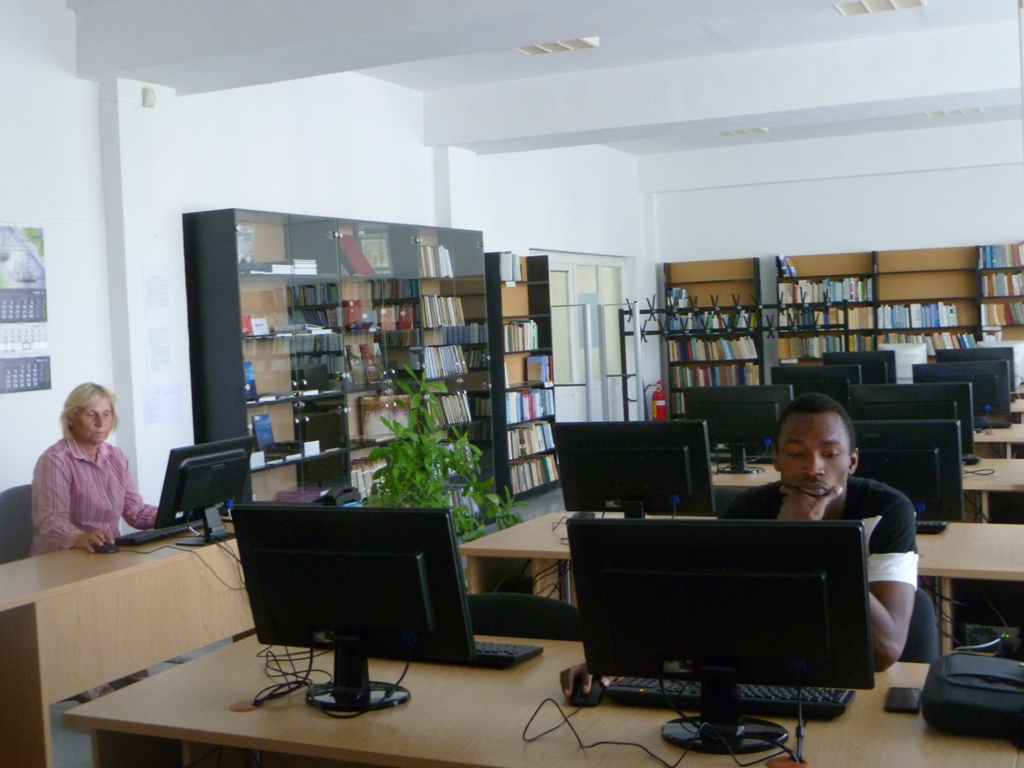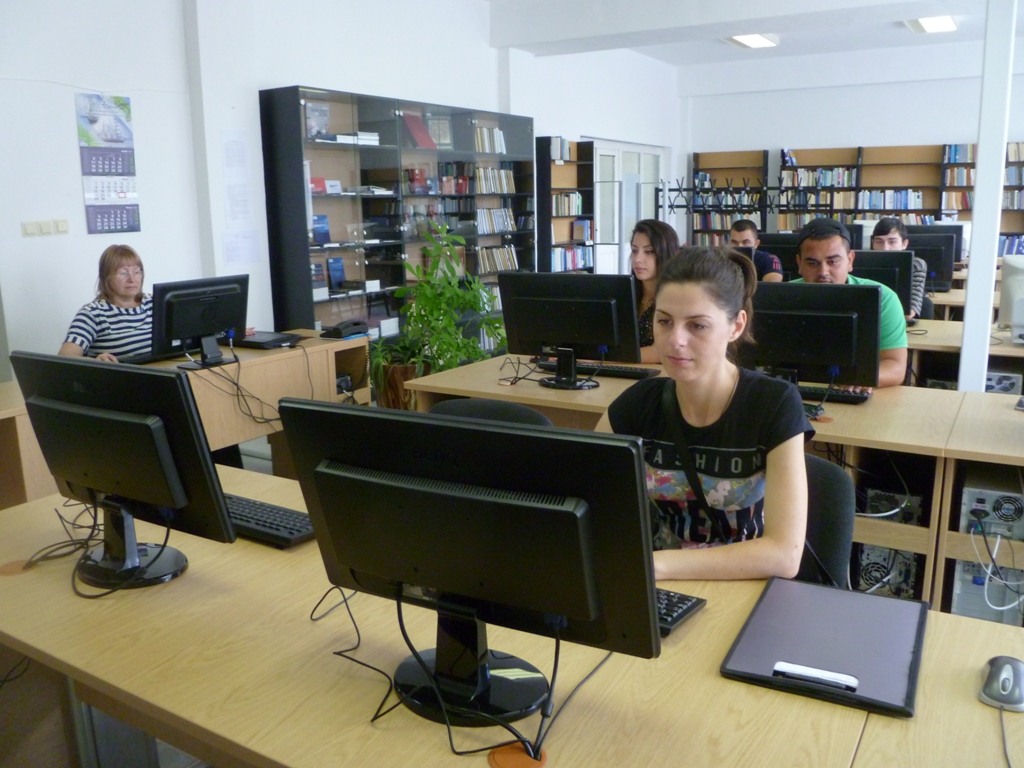 Services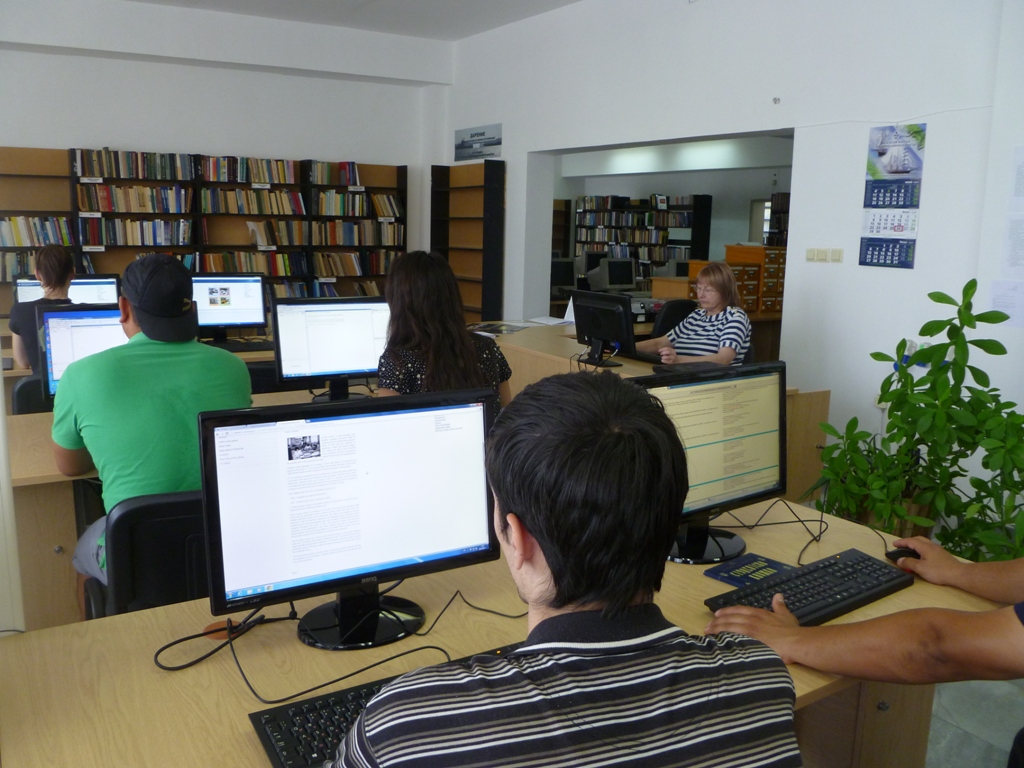 Use of library documents in the reading room of the University Library

Serving of library documents for the home

 Access to Online Databases

Reference-bibliographic and information services

 Interlibrary Loan

Internet access

Online search
Work time
Reading rooms
from Monday to Friday
9.00 – 16.00
Loan Service
from Monday to Friday
9.00 – 12.00 13.00 – 16.00